Cases and resources in orthopedics
This section provides a selection of resources provided by experts in orthopedics.
Watch this webinar to gain a deeper understanding of the latest developments in the field of bone reconstruction and how they can be applied to your practice.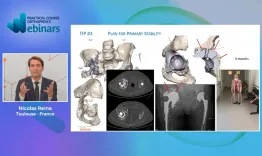 Want to deepen your knowledge about ACL Revision and get tips and tricks for your practice? Watch this webinar replay!